Addiction Treatment Center
Addiction Treatment Center is designed to address both substance abuse and co-occurring mental health disorders through an intensive outpatient program (IOP) and addiction treatment.
As Atlanta's premier addiction treatment center, we approach treatment in a very unique method.  We address addictive disorders using a medical and holistic model. We prepare individualized substance abuse treatment plans to fit the unique needs of each individual. Our staff has over 30 years of experience in treating drug and alcohol addiction and co-occurring mental health disorders. offering a dual diagnosis program that takes-into-account the whole individual.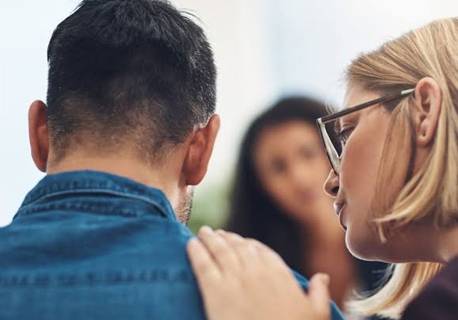 Day and Evening Addiction Treatment Center
Atlanta Treatment Center is a unique Addition Treatment Center. It offers comprehensive programming for individuals struggling with substance abuse and co-occurring disorders. Located in Marietta, near Atlanta, Georgia, Atlanta Treatment Centers provides a full spectrum of care, offering lasting recovery. Our structured programs are centered on Cognitive Behavioral Therapy, Effective Learning, and Holistic Integration. We hold true to the definition of addiction provided by the American Society of Addiction Medicine and by integrating the spiritual, emotional, mental, biological and physiological wholeness of each individual; we can provide appropriate assessments and work collaboratively with all healthcare professionals to produce improved outcomes.
Our flexible programing and affordable rates allow for a creative schedule to accommodate busy professionals, working adults, and individuals with hectic lifestyles.  For an expediated appointment, please call 404-333-8301